For businesses looking to enhance their customer experience in the digital era, interactive touchscreens have become a necessity. The use of touchscreen tables is becoming increasingly popular across many industries. Research suggests that the market for global interactive tables will grow at a CAGR of 7.2% the upcoming years[1].
There are a number of benefits to touch tables, and they provide businesses with an innovative way to interact with their customers. This whitepaper will explain why touchscreen tables are such a valuable addition to many business environments.
Definition of Touchscreen Table Technology

5 Reasons to use Touchscreen Tables

Special Requirements for Touchscreen Table Software

How to implement touchscreen tables?
What are Touchscreen Tables?
Touchscreen tables are essentially multitouch displays mounted horizontally on a floor stand. These tables come in various sizes, starting from 40" up to 98" and more. In addition, they have a variety of design styles that can be customized according to the needs of the business.
Interactive touch tables require special software to operate, usually run by a PC or media player integrated into the table's base.
5 Reasons to use Touchscreen Tables for B2B
There are several reasons businesses should use touchscreen tables to their advantage.
These digital technologies are proven to be excellent tools in business-to-business customer interaction.
1. Great Customer Consultation Scenario
One of the significant benefits of using touchscreen tables is that they offer an excellent consultation scenario. People can stand next to or opposite each other, creating a face-to-face situation, which is ideal for consultations. Moreover, people can also sit together, providing a more relaxed and comfortable environment for longer discussions or meetings.
Unlike wall-mounted displays, the screen layout of a table provides a sense of privacy, as the content of the screen is not visible at first sight.
2. Multi-user Experience
A table is an ideal platform for multi-user interaction. Touchscreen tables can be approached from all four sides, making them accessible to multiple users at the same time.
Removing the limit of only one touch allows multitouch tables to support true multiple user applications[2].
3. Self-Order Solutions
In today's time, fast food chains and other establishments use touchscreen technology to allow customers to self-order. Interactive tables enable businesses to implement self-ordering features, just like regular touchscreens. Tables can even have add-on gadgets such as RFID readers or mobile payment gadgets to be used with the respective software.
A seated area may benefit users in a more relaxed situation than standing in front of wall-mounted displays or video walls. Touch tables reduce waiter table face-time[3], making it a viable option for restaurants and others.
4. Object Recognition
Aside from recognizing touch points and gestures, interactive tables can also recognize objects if placed on the surface. Touch tables are optimal for this technology as the surface can provide elements to be placed on without holding them onto the screen. Having this technology can upgrade the process of scanning products in a store for example.
Object recognition can enhance the user experience and provide an immersive experience for customers. There are several additional use cases for touchscreen object recognition[4].
5. Innovation and Customer Experience
Touchscreen tables are the latest innovation on the interactive signage market. Companies that adapt to this advancing technology can lead to innovation in their industries. This is particularly relevant for companies that need to come up with original ideas like retailers, museums, hotels or restaurants to provide a great customer experience.
According to a report conducted by Accenture[5], 73% of all people point to customer experience as an important factor in their purchasing decisions. Another reason to incorporate a touchscreen table is that it has "stopping power", the ability of a device to make customers pause and interact with it[6]. This means that businesses drive conversions in their respective environment.
Touch Screen Table Software
As tables support the use of interactive applications for multi-touch and multi-user input, they still need special software to provide these requirements. This software allows for effective interactive digital signage, information, entertainment, and collaboration at the point of sale. Using advanced native software technologies can support special gestures such as moving virtual elements with five fingers.
As common web technologies usually do not provide special multi-touch gestures, and even fewer true multi-user capabilities, you need a specialized software provider to support true multi-touch and multi-user input. To learn more about multitouch software, read how native touchscreen software trumps common web technologies[7].
How to Implement Touchscreen Tables?
Implementing interactive tables requires a systematic approach that includes assessment, planning, and implementation. Businesses must evaluate their needs, define goals, and identify resources. They must also plan for deployment, including installation, configuration, and testing. Finally, they must implement the solution, monitor its performance, and make adjustments as necessary.
If you're considering implementing touchscreen tables in your business, here's a short guide to help you get started.
Assessment

The first step is to assess your business needs and goals. Determine where touchscreen tables can be most beneficial, what content you want to display, and how you want users to interact with the tables.

Planning

Once you've identified the areas where touchscreen tables will be most useful, it is time to plan the implementation. Consider factors such as table placement, table size, and software requirements. Consult with a touchscreen table provider to determine the most appropriate options for your business.

Also plan the provision of content to be presented with the corresponding multitouch software in good time. The use of additional technologies such as object recognition, self-order solutions as well as payment options must also be planned in respectively.

Implementation

Once you have determined the placement and size of your touchscreen tables, it's time to install and set them up. You will need to work with a touchscreen table provider to install and configure the tables and software. This typically involves connecting the table to a PC or media player, installing the necessary software, and configuring the table's settings.

Maintenance

It's imperative to regularly maintain and update your touchscreen tables to ensure they function properly and provide the most effective user experience. This may involve updating content & software, cleaning the hardware - and troubleshooting issues as they arise.
Take-Aways
In summary, touchscreen tables are a promising technology that offers many benefits in B2B environments. They can be used in a variety of industries and applications, including point-of-sale retail, museums, meeting rooms, and more.
Touchscreen tables provide an excellent consultation scenario in retail environments, multi-user experiences, self-ordering possibilities, object recognition technology, and innovation leadership. To implement touchscreen tables, it's critical to assess your business needs, plan the implementation, install and set up the tables, create engaging content, and regularly maintain and update the tables.
---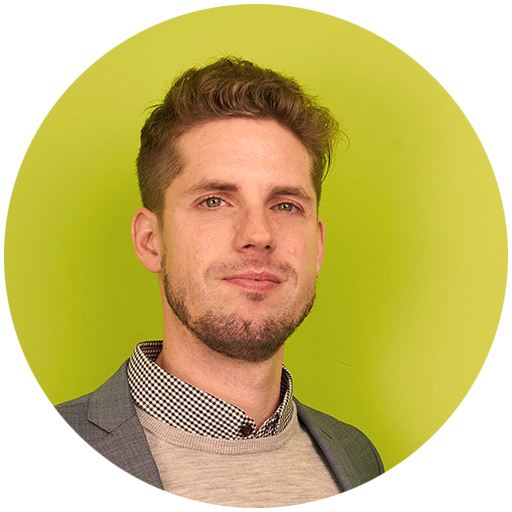 About the Author
Matthias Woggon is CEO & Co-founder of eyefactive GmbH. A pioneer in interactive signage, eyefactive combines interactive touchscreen systems, software and technologies like object recognition to offer innovative solutions for businesses. Furthermore, clients and partners can create ready to use apps with individual content and designs in the world's first ever app store for professional large-scale touchscreens.