In the partnership between GEBIT Solutions and eyefactive, both companies complement their expertise to modernize retail through the use of smart retail technologies. By joining forces, they open up new opportunities for interactive omnichannel shopping, with a clear focus on an enhanced and personalized customer experience.
GEBIT Solutions and eyefactive partner up for innovative smart retail solutions

GEBIT Solutions supports leading retail companies at all levels

eyefactive enables interactive touch screen experiences at the point of sale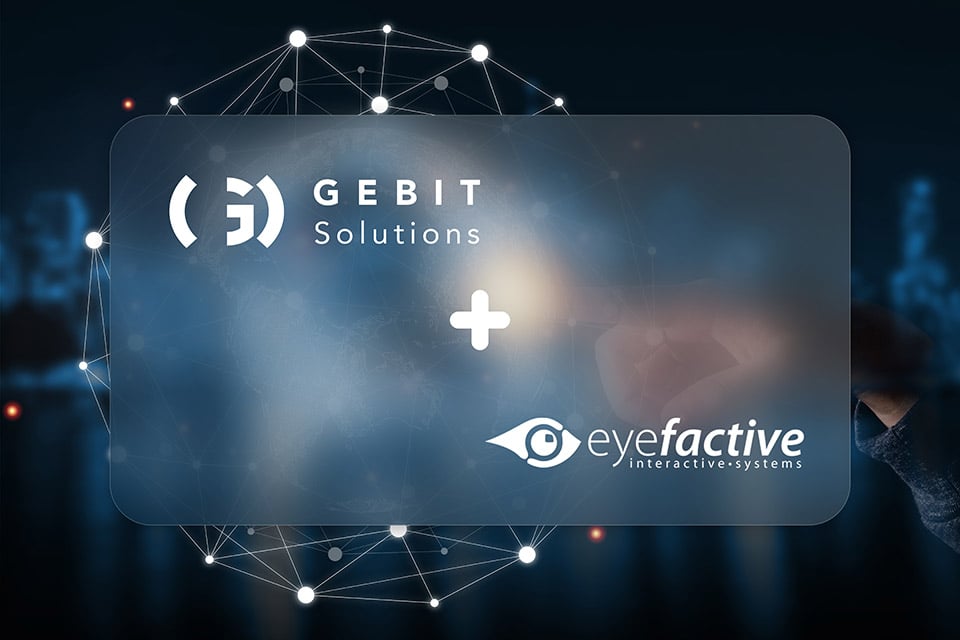 Digitization is reshaping the shopping experience
Advancing digitization has permanently changed shopping behavior in retail and ushered in a new era for retailers and customers. The focus is now on immersive, interactive omnichannel shopping experiences that put the customer at the center. This development opens up new opportunities to make shopping experiences more efficient and personalized, and creates a seamless shopping experience across different channels.
Software for interactive customer experiences
eyefactive's touchscreen software and the GEBIT Retail Platform by GEBIT Solutions are ideal for creating innovative, interactive omnichannel customer experiences. This approach is particularly effective for internationally operating retailers who want to realize digitization at the point of sale.
Paul Hunck, Marketing Manager of GEBIT Solutions about the partnership with eyefactive:
"eyefactive's smart retail solutions open up interactive possibilities and invite customers to actively participate in the shopping process. This technology perfectly complements the omnichannel capabilities of the GEBIT Retail Platform."
About GEBIT Solutions GmbH
For more than 30 years, GEBIT Solutions has been an independent partner of leading retail companies. With a comprehensive product portfolio and range of services, customers are supported in all phases of implementing and commissioning their IT solutions: from requirements analysis to the productive system, ongoing maintenance as well as support.